Lonnie Harrington - Artist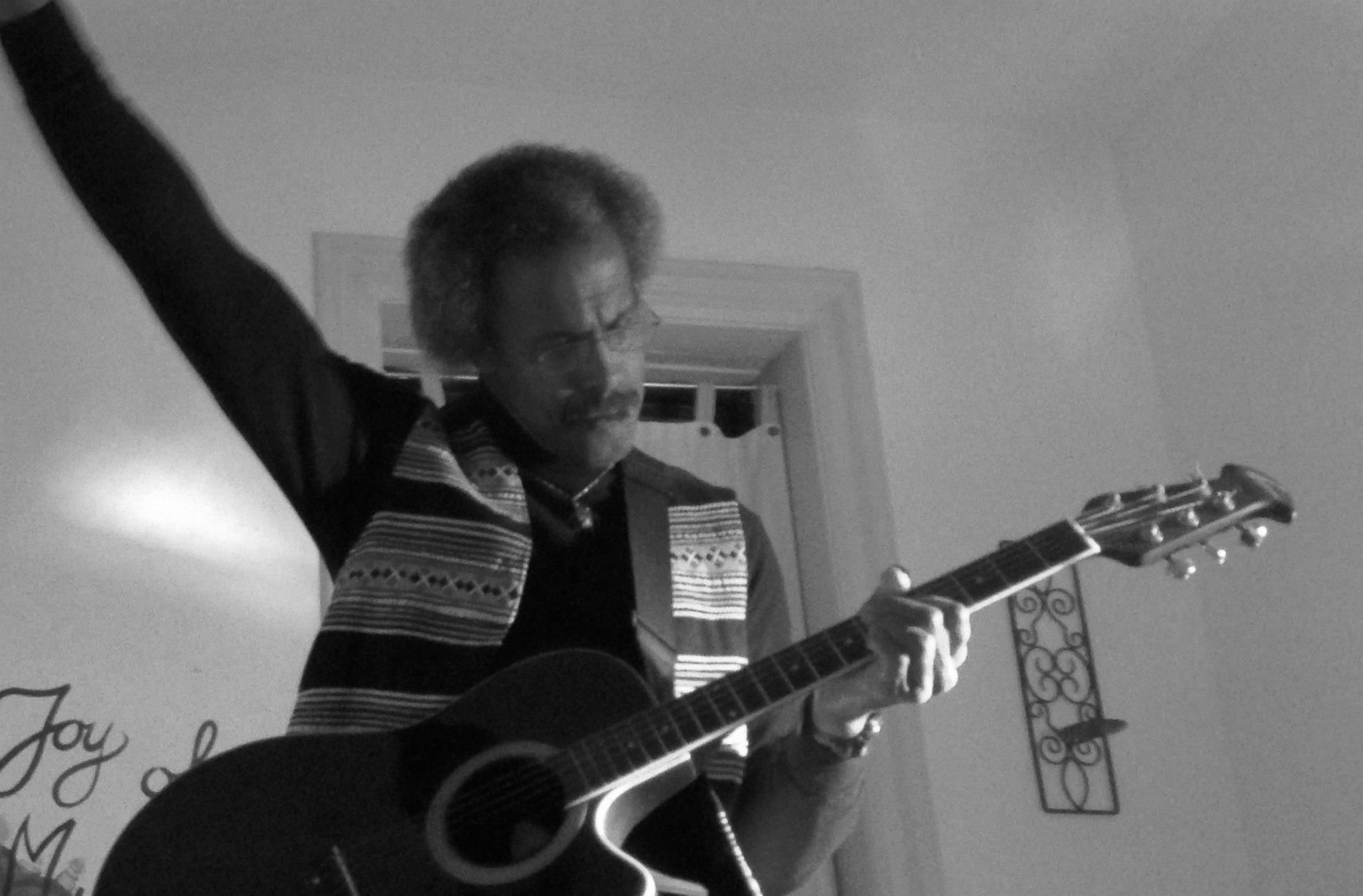 Guitarist, percussionist, singer, songwriter Lonnie Harrington has be strumming, hitting, and singing his way throughout the eastern U.S. and eastern Canada for more than 45 years spanning many musical styles. As a leader and sideman he's performed in diverse night club and concert venues such as SOB's, The Blue Note, The Village Gate, Tramps, The Cornelia Street Café, The Shrine, Bostons' Summerthing and The Sugar Shack , Summerstage, Lincoln Center Out of Doors, Symphony Space, among others. From Rocker days in the early 70's New York City, he went on to perform in several Boston based Soul/R&B bands from February 73 through September 76. Returning to NYC he was in on the birth of the World Beat scene, performing with one of the first bands to play at the now renown SOB's. He led his own ensemble from 86 through 95 on the local scene and around the greater New York area. He continues to perform as a sideman with different ensembles based in New York City. In 2008 he teamed up with singer/songwriter Ruben Gonzalez, performing in the greater New York Area as "Grooves of the Hemisphere". He's performed with Kandia Crazy Horse's Cactus Rose, and was a guest on Martha Redbones' album "Garden of Love". Since 1992, he has sung with New York City based Native American Drum Groups such as the Drum Circle Singers, The Iron Feather Singers, and sits in regularly with the Red Thunder Bear Singers. His album Northern Tropicale' and Other Romantic Illusions was released in September 2017. The music represents the many influences of genres he's comfortable performing in. The instrumental single "I Wonder" was released in September 2018.
In February 2019 he joined the Bronx N.Y. based creative collective LAFROJAZZ. He continues to perform as a sideman in the NYC area and his currently working on booking gigs for the fall of 2019 with his ensemble and as a solo artist, as well as with the "Grooves of the Hemisphere" project with Ruben Gonzalez.
                                                                        UPDATE
 It was a busy time from the late spring through the fall. It was cool returning to the Clearwater Festival. It was 2006 when I last appeared there.  It was also cool to perform for the first time at the Falcon Underground in Marlboro N.Y. The vibe and the scene was truly a great experience.I hit the Pow Wow Trail again with Red Storm Drum and Dance as a guest, and then again with Red Thunder Bear for Pow Wows in New York and Pennsylvania. One cool musical surprise this year was the jam at the Pamanaukee Pow Wow in Lindenhusrt Long Island N.Y. in August. I sat in with Chuk Fowler and Higher Energy during the Saturday break for the dancers, which was a lot of fun! Had a great time at the annual Philly Indigenous People's Day in October, And it was cool rockin' out in a Bronx park near Yankee Stadium with the guys of LAFROJAZZ! We also did some SMOKIN community concerts in the spring, and there are other things on the horizon for 2020 with these guys.
The fall had me being part of a program premiere taped in the studios of Bric Arts Media in Brooklyn New York, "Excellence of Life". This was broadcast in the NYC area on Friday November 15 over Spectrum, RCN, Optimum, and Verizon cable channels. I was picked up by WDNA FM in Miami Florida (20 miles south of my hometown) thanks to my friend Angel Ruben Rodriguez who has a great program on Wednesday evenings, Fusion Latina. I've been approached by a producer doing other projects at Bric Arts Media and will be taping another performance in December. 2020 is starting to look busy. I'll be returning to the People's Voice Café in February, another project with the Safe Harbor Indigenous Collective, once again being part of a project with the Brooklyn Based TWW Inc., a grant pending with the Queens Council on the Arts (fingers crossed!), and some potential club and festival dates are in the works as well.
This is the short version! More to come.
In the meantime, everybody Be Well, and Be Cool!